History of Woolrich
Vocabulary to know: Pennsylvania, Globalization, Americana, Iconic, Hunter-gatherers, Pennsylvania Rifle, Overhunting, Conservation, Preservation, Habitat, Sportsmen
Branded as "America's oldest outdoor clothing brand," Woolrich was established in Pennsylvania in 1830 when founder John Rich built the first woolen mill in Plum Run, Pennsylvania. The company was originally founded to manufacture fabric for the wives of hunters, loggers, and trappers. Woolrich has introduced products that have become staples in many outdoor enthusiasts' wardrobes, such as the Buffalo Check and the Arctic parka. Introduced in 1850, the Buffalo Check name was inspired by the herd of buffalo owned by the Woolrich designer that developed the iconic red and black pattern. The garment has become a symbol for Americana and workwear, and it remains one of Woolrich's "most powerful and visual codes from season to season." The Arctic Parka was designed in the 1970s for workers who were constructing the Alaskan Pipeline, who needed strong and resilient outerwear in a region where the average temperature was -40 degrees Fahrenheit. "The unmistakable silhouette, pockets, and compartments remain relevant today. Woolrich has pioneered the Parka's evolution in the last forty-plus years, including variations on the fur-lined hood, incorporation of technological fabrics and new eco and sustainable materials."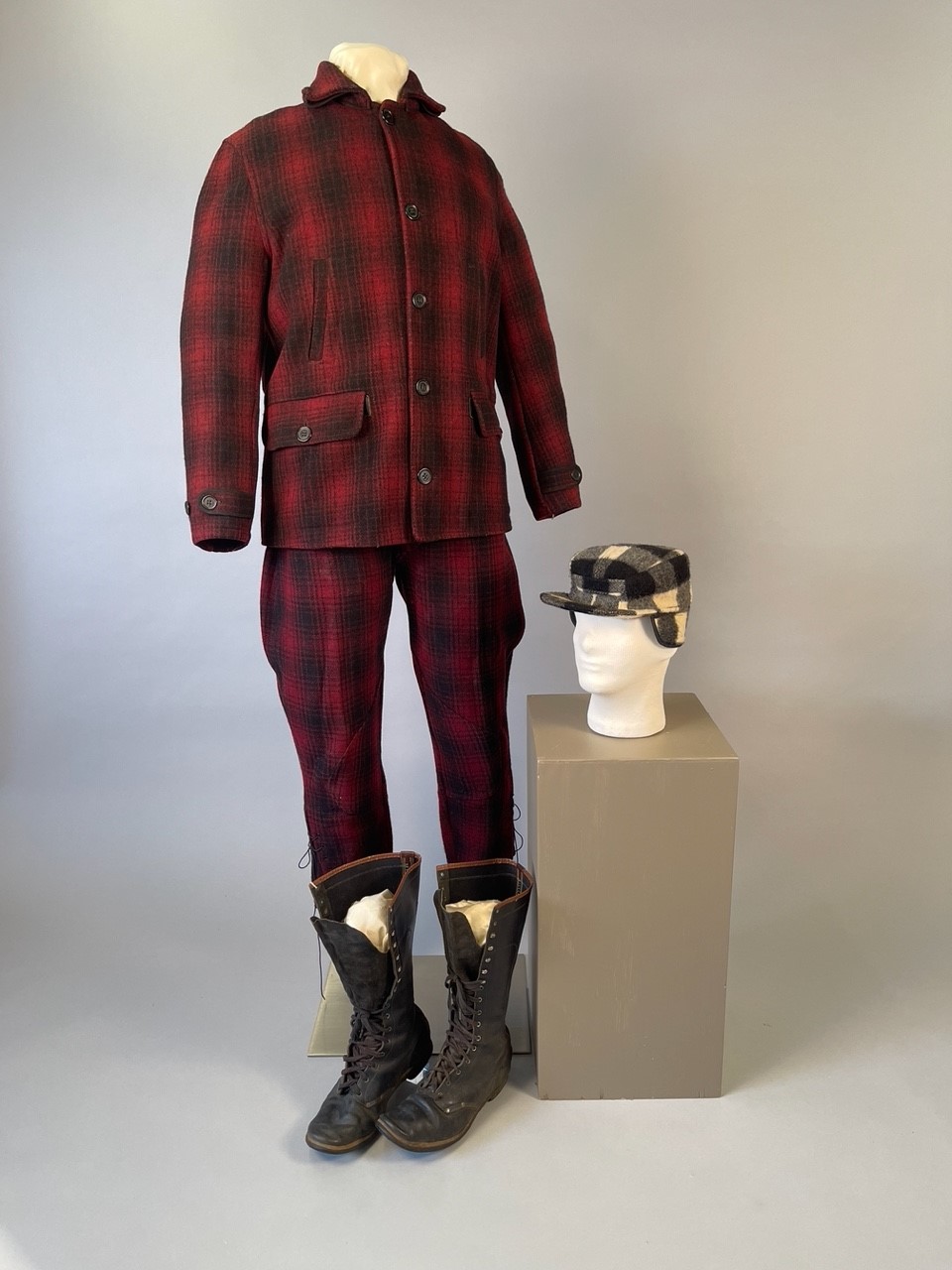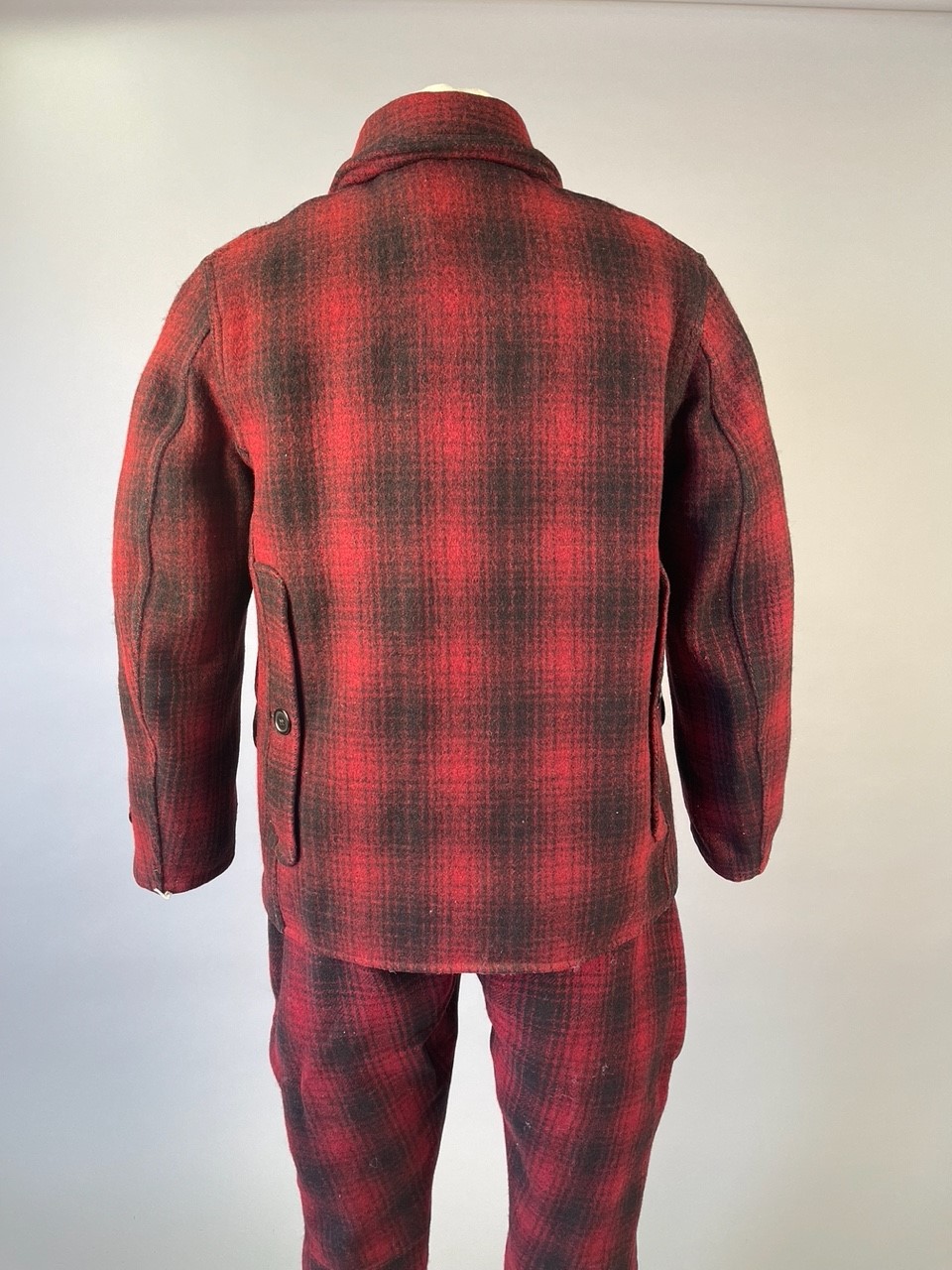 War Efforts
The Woolrich company has provided the United States military with its products during conflicts since the Civil War. From 1861 to 1865, Woolrich provided the Union Army with blankets and uniforms during the Civil War. From 1917 to 1918, Woolrich supported the war effort by providing the army with blankets during World War I. In 1942, Woolrich provided blankets, socks, and coats to the army during World War II.
Other Contributions
Woolrich has also made other contributions throughout its 190-year history. In 1890, Woolrich introduced the Railroad Vest. In 1925, Woolrich introduced the iconic "Pennsylvania Tuxedo," namely the red and black buffalo plaid hunting suit, of which a 1930s example is seen on the mannequin. In 1939-1940, Woolrich outfitted Admiral Richard E. Byrd's Antarctic Service Expedition that sought to establish two permanent US bases in the Antarctic. In 1969, Woolrich introduced the Chamois shirt. In 1979, Woolrich introduced the Mountain Jacket, which proved to be perfect for backpacking and mountaineering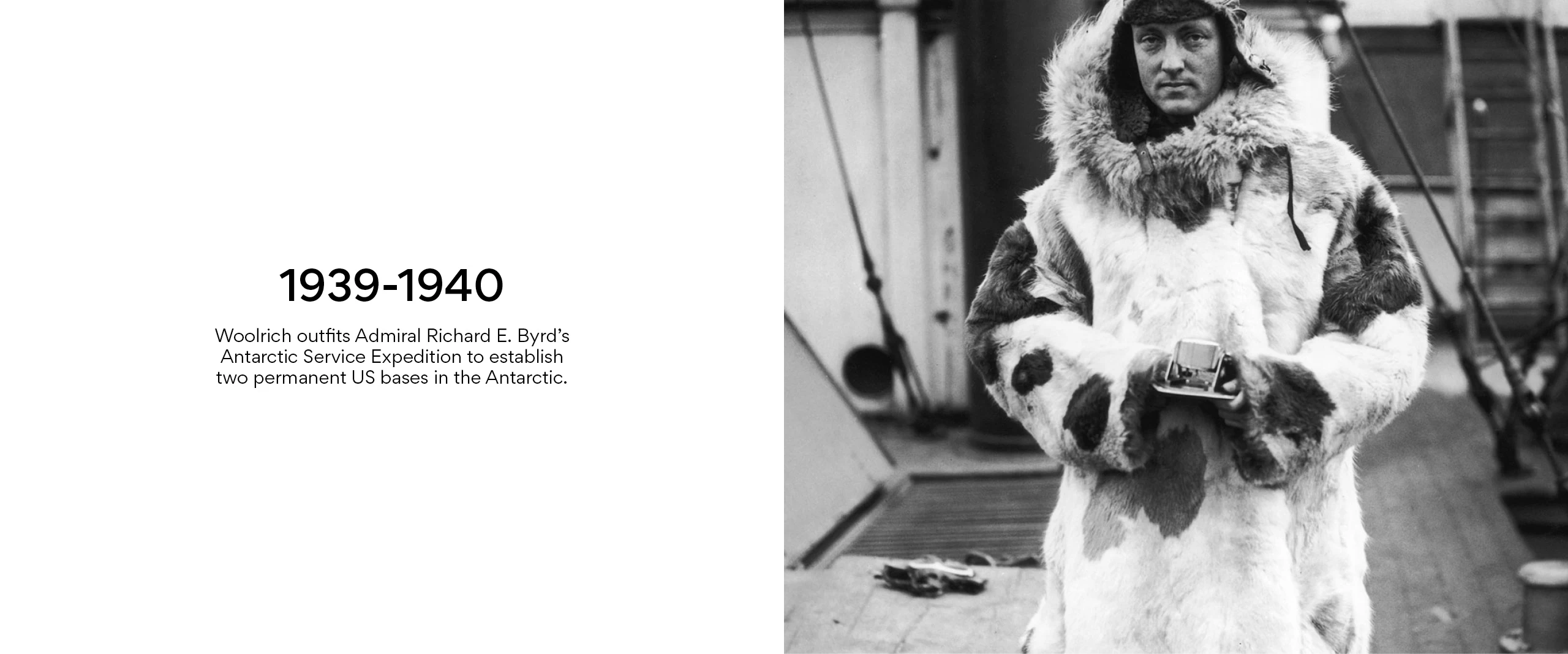 Economics of the Company
Woolrich Inc. which had long been located in Woolrich, Pennsylvania, has been forced to make difficult choices. The American company merged with Woolrich Europe, creating Woolrich International. Subsequently, the outdoor clothing company was partially sold to an investor, W.P. Lavori, who headed the European sector, and who will run its operations out of London. Although, the company is now based in London, W.P. Lavori will continue to communicate with its offices in the United States. The merger created an international company that had an annual turnover of $190 million in 2016. From 2017-2020, the company predicted an annual turnover of about $300 million based on the expansion of new global stores.
In 2018, an unexpected development occurred with the Woolrich brand. W.P. Lavori, who owned most of the company, sold most of the holdings to L-GAM, a mid-market investment firm with dealings across Europe. Nicholas P. Brayton, the president of Woolrich USA in 2018 provided his outlook on the direction of the company. He stated to The Express that, "This private equity group will have a more strategic approach to the business and we expect them to be a long-term investor." 
Accordingly, L-GAM committed to partnering with Goldwin, a Japanese company that also handles other outdoor clothing brands. Goldwin was behind the creation of a new line of Woolrich clothing rooted in performance fabric, not in its original usage of wool. L-GAM plans to work with Goldwin to expand the Woolrich brand to North America, Europe, Japan, and China. However, this newfound planning and projected success does not come without a cost. Brayton announced the direction of Woolrich Inc., and while investors will continue to get more control of the company, ultimately it will cease all production in Clinton County, Pennsylvania. The Woolrich founders will only hold on to ten percent of their ownership, as well as lose all the land that they own. The reason for Woolrich becoming a shadow of its former self was due to not investing in the mill where its clothing was produced many years earlier. The story of Woolrich is an excellent example of how home-grown businesses vanish into large investment conglomerates and lose their unique identity.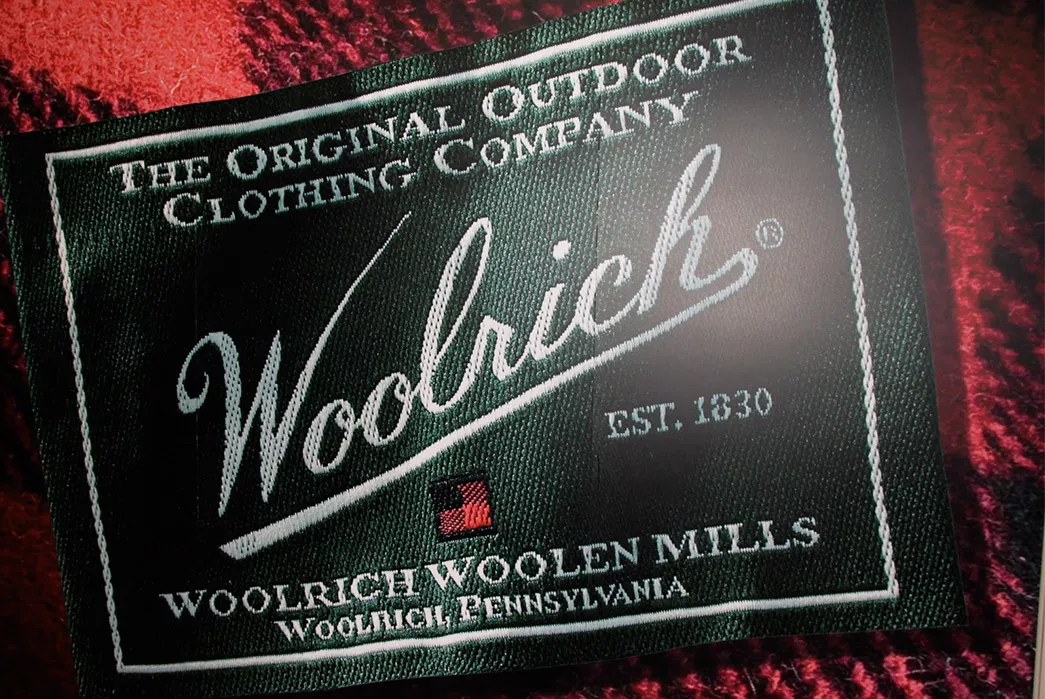 Pennsylvania Hunting Culture
Enter almost any establishment on a given day in a typical Pennsylvania town, and you are bound to see someone wearing hunter's camouflage. In fact, outside of everyday dress hunting has had a substantial impact on Pennsylvania history and society.
The earliest evidence of hunting in Pennsylvania can be found in the Meadowcroft Rock Shelter in Washington County, which is also the oldest known site of human settlement in North America. This prehistoric rock overhang served as a campsite for hunter-gatherers 19,000 years ago, with evidence of arrowheads and flint knives for the hunting and butchering of animals. Another site, Big Creek 2 in Bedford County, shows human settlement from around 8,500 to 2,000 years ago. Big Creek 2 yielded hunting and butchering tools made from stone with signs of wear and tear along with signs that hunting tools were repaired.
The Native American descendants of the first settlers continued to live off the land, hunting the rich diversity of Pennsylvania's wildlife. The first Europeans to explore the region were amazed by the diversity not only of the forest animals but of the rivers and streams that ran through the land. Pennsylvania founder William Penn gave settlers the "liberty to fowl and hunt upon the lands they hold, and all other lands therein not enclosed, and to fish in all waters in the said lands, and in all rivers and rivulets in, and belonging to, marker this province and territories thereof." To European settlers, who could have been arrested for hunting in Europe without permission, this was a dream.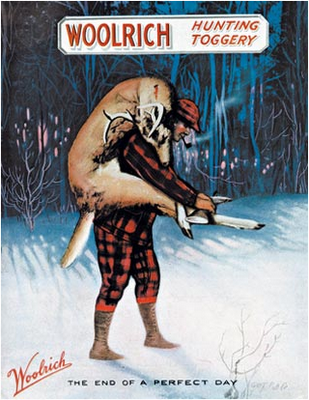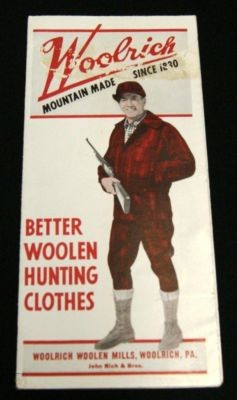 Colonial hunters in Pennsylvania popularized the famous Pennsylvania Rifle, known also as the Kentucky Rifle. These accurate rifles, used for hunting in Pennsylvania's forests, were used in the war against the British in the American Revolution and War of 1812.
The decline in the population of all Pennsylvania wildlife due to overhunting and overfishing led to the creation of the State Game Commission in 1895 to manage wildlife in the state. Species were reintroduced, hunting limits and seasons were established, and public game lands were purchased. 
Historic Pennsylvanian hunters such as Daniel Boone became legends and entered American history books. Sportsmen and their activities influenced towns and cities throughout the state. Indeed, many towns and schools adjusted their workdays to allow for their citizens to take part in the opening days of hunting seasons.
It is in this rich environment of hunting history that Woolrich found itself. Pennsylvania's hunters and fishermen could find themselves experiencing diverse weather with all four seasons, and required durable clothing that could stand the test of nature.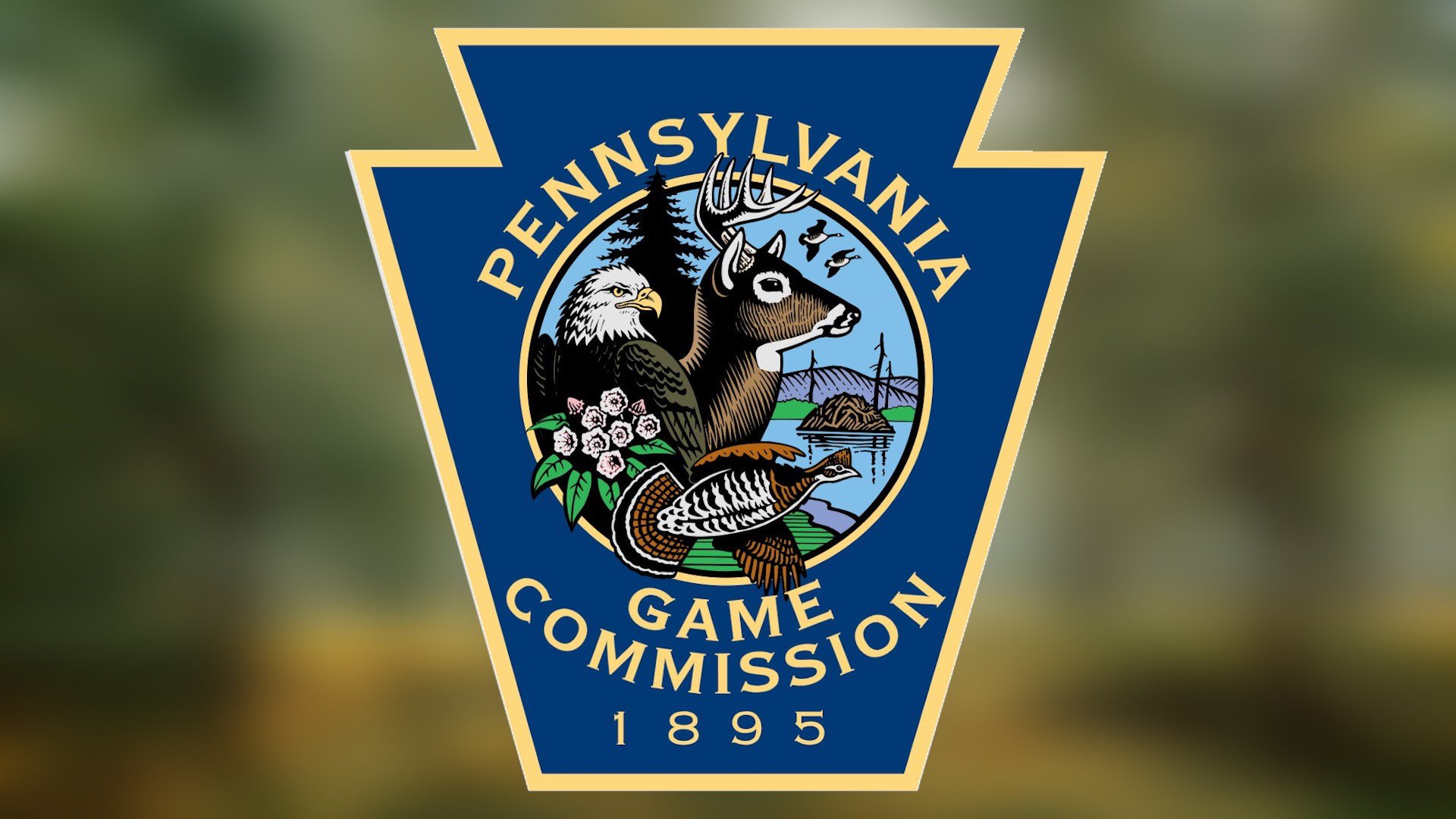 Conservation/Preservation
Wildlife conservation has evolved into a science, but its goal remains essentially the same. Conservation in short is to ensure the wise use and management of renewable resources without wasting them. Often conservation is mentioned with preservation; however, preservation is another means of protecting or saving a resource, such as outlawing the hunting of endangered species. Both preservation and conservation are necessary to sustain resources for future generations.
Initially in the United States, wildlife conservation was skewed toward protection. For example, in the early 1900s, wildlife managers attempted to preserve a mule deer herd in the remote areas of Arizona. Hunting was banned, and predators were destroyed and as a result, there was severe overpopulation, habitat destruction, and starvation. At the same time, a similar event took place in Pennsylvania. Deer had been brought into the state after the population was thought to be extinct. Since most of the predators were eliminated and little hunting allowed, the population grew out of control. Similar to Arizona, the food supply dwindled, and thousands of white-tailed deer starved to death.
In the first two decades of the 20th century, sportsmen from the United States developed a set of guiding principles for the conservation of wildlife resources. Called the North American Model of Wildlife Conservation, these seven principles provide the foundation for the success of fish and wildlife conservation in North America.
Fish and wildlife are public property. The government holds them for the benefit of all people.

Wildlife cannot be slaughtered for commercial use. This policy eliminates trafficking animals for private business ventures.

Wildlife is regulated by law. Regulations determine how wildlife resources are determined, including hunting seasons and bag limits.

The reasons for killing wildlife must be valid. Wildlife shall be taken by legal and ethical means, in the spirit of "fair chase," and with good cause. Animals can be killed only for legitimate purposes—for food and fur, in self-defense, or for the protection of property.

Wildlife is an international resource so hunting and fishing will be managed cooperatively across state and province boundaries.

Science plays a key role in managing wildlife. Wildlife populations are sustained by professionals in the government.

Hunting, fishing, and trapping shall be democratic. Every citizen in good standing—regardless of wealth, social standing, or land ownership—is allowed to participate in hunting and fishing within legal limits.
Since wildlife is a renewable resource with a surplus or overabundance of wildlife populations, hunters and fishermen (sportsmen) are the first line of help to control wildlife populations. The following list is a few important reminders regarding the safe practice of hunters under government oversight.
Regulated hunting has never caused a wildlife population to become threatened or endangered.

Hunting is an effective conservation and preservation tool. Hunters play an important role by providing information from the field that wildlife managers need.

Revenue from hunting licenses is a primary source of funding for conservation and has helped many species recover from dwindling populations.
Hunters spend more time, money, and effort on wildlife conservation than any other group in society. In addition to participating in the control of surplus animals, hunters help sustain game populations by providing samples from animals to help monitor species needs and they help fund wildlife management through license fees and permits.
Activities
Animal Tracks On the Hunt Activity         Preparing for the Hunt
Lesson plan_ Animal Tracks on the Hunt      Lesson plan_ Preparing the Hunt
Created and Assembled by Zach Mateja, Genaro Robles, John Spencer, Jeffrey Houser